Aut Sistemas design and build special machines according to our customer's needs:
Special machines for metal cutting:
This machine was developed to machine crankshaft and camshaft bores with high precision, on a diesel engine block. Starting point for this project was an old milling machine base.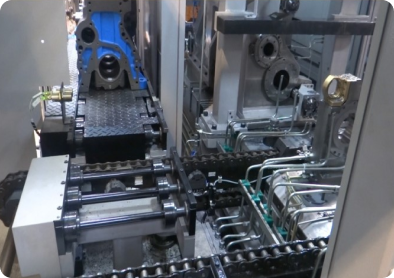 Testing solutions:
Among other projects, we also developed a gearbox test cell that, along with all regular gear tests, also has an objective sound inspection.
Aut Sistemas presents itself as a great partner for developing solutions and special equipment as required.
If you have specific needs and want a robust and reliable solution, we will be glad to assist you.
We will form an engineering team, with specialists from the needed fields and discuss all the possibilities.
How do we stand out?
Our knowledge and experience in favor of your growth
Let's make your business more competitive?
High technology and technical infrastructure at an affordable price
Business hours
Monday-Friday: 8AM to 18PM
Saturday: 8AM to 13PM
Sunday: Closed
Copyright © 2021 Autsistemas. All Rights Reserved.